CRAWL SPACE ENCAPSULATION ATHENS GA
Reach Out to Our Pest Control Experts Today!
Crawl Space Encapsulation Athens GA | Moisture Control
At Pete's Pest Patrol, we don't just treat pets. We also work above and beyond to identify and correct property situations that encourage their presence. And your crawl spaces are no exceptions. If you need professional crawl space moisture control service in Athens, GA, our licensed and experienced technicians are just one call away!
Crawl Space Pest Control Solutions
You have to have a strong foundation to maintain the integrity of your home or commercial property, or else things ca go terribly wrong really quickly. Keeping the crawl space dry and free of moisture can be imperative a great way to prevent pests from showing up at your door, or anywhere else they may want to nest. In fact, keeping the entire property free of standing water can help with preventing pests from invading your space. Your crawl space is an easy target for pests as it can get damp and moisture rich easily. The crawl space is also a hard-to-get-to space in the home, which can make it easy for homeowners to not even look to see if it is being invaded by pests or moisture. If you believe your crawl space has excess moisture issues, or has standing water, call Pete's Pest Patrol today.
DO I NEED A CRAWL SPACE ENCAPSULATION IN ATHENS GA?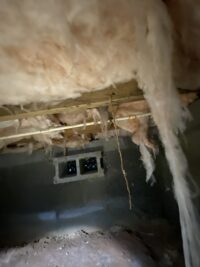 Do you know that 50% of your indoor air flows from the crawl space? If the crawl space is dirty and polluted, so does your home. Crawl space encapsulation is a popular solution to keep your crawl spaces in the best shape. You can compare it to adding a lining to avoid leaks in your swimming pool. We use a heavy-duty polyethylene barrier to cover your crawl space- from the floors to the foundation walls and ceilings. There are different reasons to schedule crawl space encapsulation in Athens, GA. This includes the risks of mold growth, pests and insect infestation, high heating and cooling costs, foundation cracks, radon gas, musty odors, and keeping moisture at the proper level. Dealing with all these things is complicated and expensive, so it's better to schedule a crawl space encapsulation if you have the chance. Crawl space moisture control also works best with vapor barriers, insulations, and crawl space dehumidifiers.
Crawl space encapsulation starts with a critical assessment of your property's vented crawl space. Then, we will clean the surfaces by removing old insulations, eliminating pests, fixing cracks, and resolving moisture issues in the area. We then spray foam insulation to cover cracks, holes, and gaps on external pipes and ducts. Once done, the application of a heavy-duty plastic vapor barrier starts. From the floor to the walls, we make sure that the sections are held together and secured to prevent gaps. Then, we recommend installing a crawl space dehumidifier to keep moisture levels at a consistent level all year-round. Our licensed pest control professionals have been dealing with crawl space issues for many years, and we are known to deliver exceptional service to our residential and commercial clients in Athens, GA. If you need a quote or further details about crawl space encapsulation, feel free to give us a call!
Crawl Space Vapor Barrier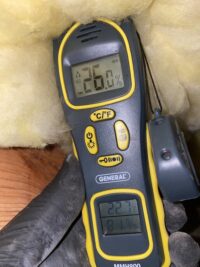 Installing a vapor barrier is also an effective method of improving the health of your property. Vapor barrier involves laying down 6mm black plastic throughout the crawl space floor. The vents are not sealed, so there is no need to install a dehumidifier, and you're also not required to install a sump pump. If crawl space encapsulations sound too expensive for you, you can opt for crawl space vapor barriers instead. Here are some of the benefits you can enjoy:
Crawl Space Drainage Solutions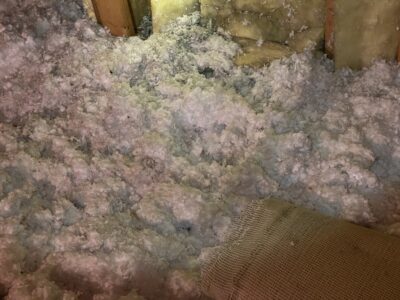 Do you have a nasty, energy-wasting crawl space in Athens, AG? Try our comprehensive crawl space drainage solutions at Pete's Pest Patrol. Depending on the condition of your property, we can offer the best drainage solution to protect your foundation from all kinds of threats associated with standing water and flooding. This includes the rotting of your pier and beam foundation, fungi growth, indoor air quality concerns, termite, and pests infestation. When you experience these issues in your residential or commercial property, a crawl space drainage system is just what you need. They can stop all sorts of drainage problems by directing water away from the foundation.
Different properties require different crawl space drainage solutions. At Pete's Pest Patrol, we determine what type of drainage you need through a thorough inspection of your property. Depending on the condition, you may need a drainpipe, crawl space sump pump, drainage matting, or crawl space vent covers and doors. Our crawl space drainage solutions start in controlling groundwater leakage, so installing a sump pump is the most commonly used method. If you have a significant water problem in your crawl space, our technicians will install a perimeter drain to solve the issue.  For the best result, a drainage system should be paired with vapor barriers. It will keep the area dry and prevent mold growth, musty odors, poor indoor air quality, and moisture buildup. Pete's Pest Patrol offers a free crawl space foundation drainage evaluation. We are a team of licensed experts ready to serve your crawl space needs.
Crawl Space Inspections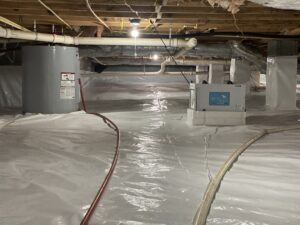 Crawl spaces are usually the parts of the house that don't get much attention, making it the perfect breeding ground for pests. Rodents, termites, beetles, cockroaches, wasps, and other insects can infest the area and bring damages to your property's foundations. Pests bring havoc to your foundation by destroying the insulation, damaging the wooden structures, and destroy electrical wirings. It's essential to call a professional crawl space pest control company in Athens, GA, if you discover the presence of pests in your property.
Pete's Pest Patrol is your go-to company for professional crawl space pest inspection. During the inspection, expect that our licensed and experienced technicians will spend time going over your property, checking your place's interior and exterior areas. We will check visible signs of pest infestation. We will also identify what type of pest is lurking your property and devise a unique strategy to solve the issues. Most pest infestation starts in the crawl space since it is the most neglected part of the home or building. While we can help you fix your pest issues, we recommend being proactive by considering crawl space encapsulation or other methods to keep your crawl space protected against unwanted guests. Feel free to schedule your appointment with our professionals at Pete's Pest Patrol, and we'll be happy to give you more details about our services! We've worked with almost all types of crawl spaces, so we guarantee exceptional results for your unique needs. Call us today!
Crawl Space Moisture Control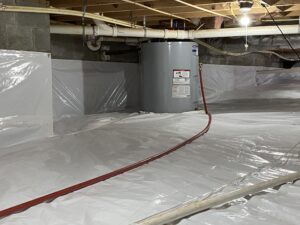 Moisture is a natural occurrence, but too much of it in the crawl space can cause significant issues in your property. Good thing, our crawl space moisture control is proven effective in keeping humidity at the right level. We strategically remove and prevent excess moisture that can lead to mold growth and foundation damages. It is essential to eliminate moisture from the source, but a typical homeowner or business manager with no can't perform the task correctly. This is why it's better to leave the job to the expert crawl space company near you.
Whether your moisture problems come from flooding, damp ground, humidity, or leaks, Pete's Pest Patrol has the perfect solution at hand. Our crawl space moisture control services include a drainage system and sump pumps, vapor barriers, vent covers, dehumidifiers, crawl space encapsulation, and many more. When you schedule for a service, expect us to identify the source of the problem, fix water intrusion issues, seal foundation cracks and holes, and do the necessary treatment needed for your unique case. The condition of your crawl space will dictate the type of treatment we'll be using. Rest assured that you will be presented with a detailed report and recommendation, including honest pricing for the services we offer.
We offer remarkable service at a fair price. Feel free to get in touch with us today to schedule a free assessment by one of our professionals!