Premier Pest Control Services in Athens, GA
Though many people enjoy living in our city, dealing with pests is one of the drawbacks. Working with the experts at Pete's Pest Patrol in order to incorporate an efficient pest management plan will provide protection for your Athens, GA, home, and/or business from all types of common pests.
Professional Pest Control Services & Removal
We include both residential and commercial pest control services that are designed to eradicate pest problems at their source. Pete's Pest Patrol is the best option for all of your pest control needs, with many years of experience protecting people and property from pests.
 Do you have pest problems in your home or on your property? Do you wish there was a way to keep pests out of your home? If so, we will assist you! At Pete's Pest Patrol, we provide the highest level of service in the industry to our customers. We will satisfy all of your pest control service needs with our years of experience in the pest control industry and our quality residential pest control solutions, and our years of customer satisfaction speak for themselves!
Hire A Reputable Pest Control Company
When you hire a licensed pest control company, you can be certain that the professionals you hire have been qualified to handle chemicals safely and effectively. They are well-versed in how to keep your family safe. Get a professional pest control company for the most efficient, cost-effective, and long-lasting pest removal. Pete's Pest Patrol offers high-quality residential and industrial pest control services in Athens, GA, and the surrounding areas. Our exterminators use scientifically validated pest control strategies and prevention techniques to eradicate pests from homes and local businesses and keep them from returning. When you work with Pete's Pest Patrol, our mission is to surpass your standards, and we are sure that we can do so! To get started, give us a call and we will assist you in determining the best plan for you! At Pete's Pest Patrol, you are not just another customer to us. We recognize that each individual we assist has a specific pest problem that necessitates its solution. When you contact us for pest control, you can be confident that we will meet your standards by providing you with a comprehensive, individualized service that will fully resolve your pest control needs.
Most Reliable Exterminators in Athens, GA
Every homeowner should feel secure and comfortable in their own home. Unfortunately, when pests infiltrate your Athens, GA, residential property, they make it an unpleasant place to live. Infestations of pests result in tainted food, property damage, and discomfort. Skilled home pest control services from Pete's Pest Patrol are needed to protect your Athens, GA, home, and family from the numerous problems that pests cause.
Specialty Pest Control Treatments Available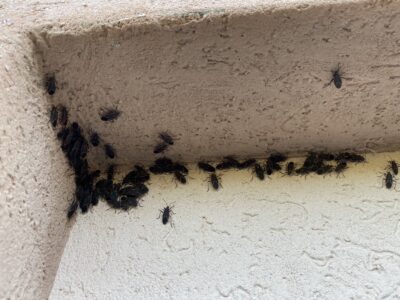 Seasonal pests, including mosquitoes, as well as wasp and bee problems can be a real nuisance. We make certain that our Athens, GA, exterminators are professionally qualified to handle all forms of pests, so you don't have to worry. Our approach to managing specialty pests is unrivaled in the industry! These organisms can be difficult to eradicate with over-the-counter pesticides, so enlist the help of Pete's Pest Patrol. You can call us to resolve these problems on a special service call, but there are some additional advantages if you want to have a routine maintenance pest control agreement with us. We would happily take care of wasp nests attached to the home or fire ant mounds within 50 feet of the home for an extra fee, rather than making a separate service call.
Pest Treatment Warranties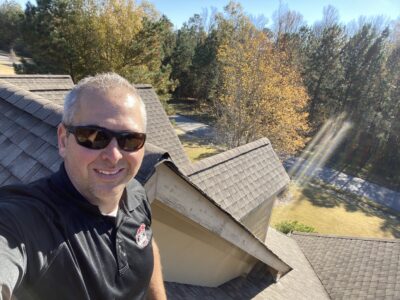 It is better to think of pest and termite management as an ongoing part of owning property or company rather than as a one-time issue. Protecting your home from pest destruction and irritation is a long-term goal, and Pete's Pest Patrol will offer services to protect properties over time. Since our highly skilled, experienced technicians are dedicated to doing the job expertly and fully, we can provide warranties on our termite treatment services. Our termite warranties include an annual charge that covers the entire house. If termites appear, we will handle them at no extra cost to you. To begin a termite warranty, we will first conduct a thorough inspection of your residential or commercial property to ascertain the presence of live termite activity. If termites are found, we will send a team of termite treatment experts to the property to clear it of termites before we begin the warranty. If our team finds no live termite activity, we will immediately place your property under warranty. Termite warranties take the worry out of potential infestations and reassure you that our company is on your side to help protect your home from attacking pests. At Pete's Pest Patrol, we take pride in the high quality of service we provide and are proud to ensure our work with warranty services. 
Quality Pest Inspections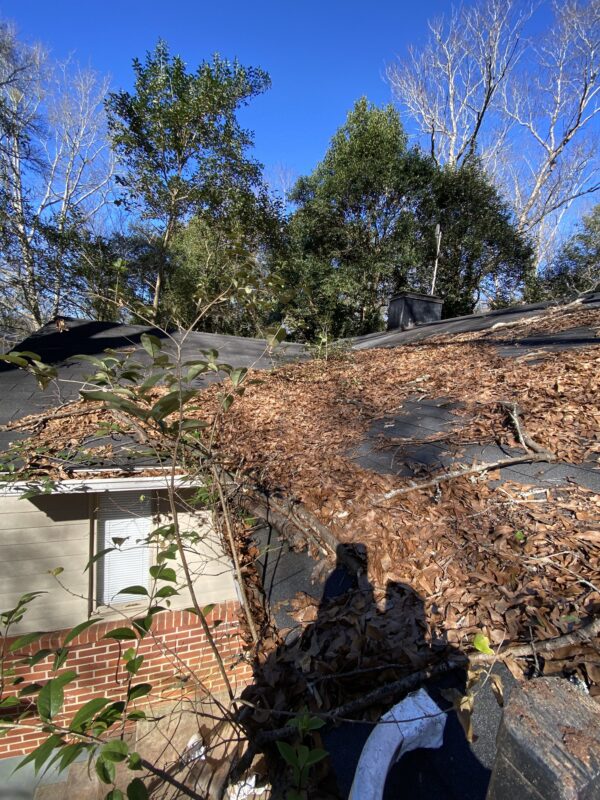 A licensed professional performs a visual inspection of all available and visible areas of a building or property to identify the existence of pests. Pete's Pest Patrol provides the highest quality service in the industry to our customers. This is accomplished by starting all of our services with a thorough inspection of your land. During this inspection, we will inspect your home from the inside out to determine the source of your current pest problems, as well as locate pest breeding sites and possible entry points that could lead to future pest behavior. Contact us today for top-notch inspections in Athens, GA.
Health & Safety
Nothing is more important to Pete's Pest Patrol than ensuring that everyone gets home safely at the end of the day. This contribution is relied upon by our friends, families, and customers. Our top priorities will always be safety and wellness first.The longer an insect stays in your home, the more dangerous the situation becomes. A pest control professional not only kills the invaders but also provides useful advice on how to prevent them from returning. The majority of pesticides on the market have been approved for use in the home. However, when dealing with chemicals that are unfamiliar to you, you should proceed with caution. A trained pest control technician knows when and how many chemicals to use to avoid damaging humans or pets.