TERMITE REMOVAL ATHENS GA
Reach Out to Our Pest Control Experts Today!
PROFESSIONAL TERMITE REMOVAL IN ATHENS, GA
Pete's Pest Patrol is your go-to company for professional termite removal in Athens, GA. Our termite control services can give you relief from pests and keep them out for good before they cause considerable damage to your property.
Termite Infestation in Athens
Do you know that there are only two types of properties in Athens, GA? Properties with termites and properties that will get termites!  Termites are wood-eating insects that are found almost everywhere.  At Pete's Pest patrol, we understand that termites have the power to destroy even the strongest property foundation. Unfortunately, these pests are not easy to spot, and they can cause damage to your home without you even realizing their presence. Don't wait for a swarm of termites to target your home and become another costly termite damage statistic! If you live in Athens, GA, you can prevent termite infestations with a professional pest control treatment from Pete's Pest Patrol. We offer dependable termite solutions for both residential and commercial properties.
TERMITE EXTERMINATOR – FAMILY OWNED
Pete's Pest Patrol is a family-owned and operated pest control company in Athens, GA. We continue to be the industry leader in providing the highest quality termite control services to all our clients in Athens, GA, and the surrounding communities.  Our licensed professionals undergo continuous training to assure our customers of the latest technology and pest management solutions in the industry. We offer a wide range of pest control services, including mosquitoes, bed bugs, termites, rodents, and anything that crawls and creeps. Our termite exterminators at Pete's Pest Patrol can save your residential and commercial property from the possible damages of termite infestation. We use a personalized approach to termite control and recommend professional solutions at the most reasonable costs. Termite treatment may sound like a typical DIY job, but you can't guarantee successful results without enough knowledge about their biological properties and pest management.
TERMITE REMOVAL ATHENS GA
Termites do not pose a direct threat to human health; however, they can bring allergic reactions and asthma attacks to people. They bite and sting, but their wounds are not toxic. Termites are your property's worst nightmare. Once they form massive colonies, they can eat away your property's physical structure and give you extensive and expensive damages. Wood is termites' meal of choice, but they can also feed on plaster, metal siding, and insulation. When you're dealing with termite infestation, you will be faced with the expensive cost of property repair and the cost of the pest control team, who will use professional termite treatment methods to get rid of your issues. Good thing, Pete's Pest Patrol offers reliable services at the most reasonable costs. Call us today!
Termite Removal – Committed to Our Customers
Pete's Pest Patrol provides excellent workmanship when it comes to termite treatment in Athens, GA. We make it our goal to satisfy our residential and commercial clients with professional, safe, and affordable services. As a locally-owned and operated business, we value our reputation in the community. These are some of the reasons why home and business owners choose us for their termite removal and pest control service needs:
Termite Removal Methods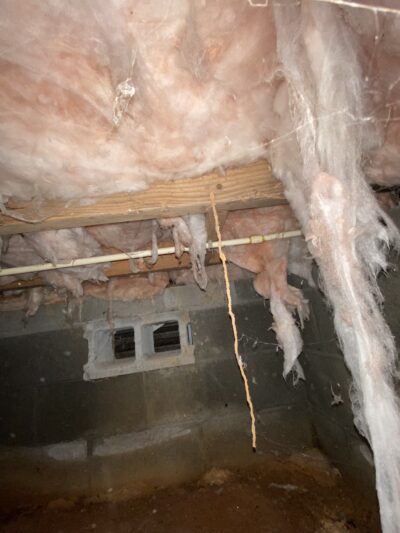 Termites are often referred to as "silent destroyers." Our Pete's Pest Patrol termite removal plan can save your property from destruction and prevents expensive repairs in the future. We combine a range of termite control techniques to safeguard your property from these unwanted pests. Combining above and below-ground treatments provides you with the most complete and thorough protection. Our standard methods of termite control include soil treatment, wood treatment, and bait system. Soil treatment kills termites as they return to the soil to nest and prevents future termite infestation. Wood treatment includes surface application during construction or wood injection and foams for already built properties. Bait treatment effectively eliminates termites by destroying their colonies.
When performing termite removal, we first inspect and determine what kind of termites is infesting your home.  Different termites infest homes in different ways. A thorough inspection will help us determine the best solution for your unique case. As much as possible, we don't use harsh chemicals in our termite removal methods. Our eco-friendly termite removal strategies will guarantee a safe indoor atmosphere for you and your family.
Preventing Termite Damage – Residential & Commercial
If you are a home or building owner, you have to take termite control seriously. There are different ways to prevent termite damage for both residential and commercial properties. With the help of a professional termite removal company, you can get guaranteed results in no time. If your home is not yet built, you can add termite prevention in the planning stage throughout construction. You can discuss termite barriers, termite mesh, capping on brick and block foundations, and using steel frames, pressure-treated, or wood resistant woods with your contractors. There are also ways to prevent termite damages in existing homes and commercial establishments. As homeowners, you can start by reducing soil-to-wood contact around your house. If possible, let only the concrete foundation touch the soil. Keep plants a few feet from your home. Be sure to have an effective soil drainage system and fix plumbing issues like leaky faucets. It would help if you also balanced the moisture level in your property.
Scheduling a regular termite inspection can also help prevent termite damages. Termite evidence like patterns in the wood, "carton" and "frass", blistering, and mud tunnels can help you confirm the presence of termites. Unfortunately, complete termite inspection and treatment takes time and requires professional knowledge and training. If you notice these signs, there's no better option to prevent these creepy crawlers from ruining your property than to call a professional termite removal near you. Good thing, Pete's Pest Patrol is just around the corner. We are your trusted termite exterminator in Athens, GA, servicing both residential and commercial properties. Contact us, and we'll take it from there!
AFFORDABLE TERMITE TREATMENT IN ATHENS, GA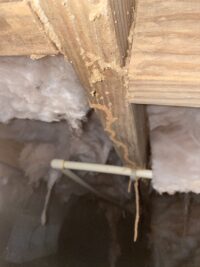 Termites are not easy to deal with. There are available chemical treatments over the counter, but you have to think twice when doing DIY termite control projects. These shouldn't be your sole solutions for termite control. Many residential and commercial property owners in Athens, GA, call us for termite solutions after their DIY attempts have failed. And the results, they spent a lot of money during the process and oftentimes made the situation worse. At Pete's Pest Patrol, we believe that getting rid of termites doesn't have to break your bank. We offer affordable termite removal services that are proven effective. Since termites are tiny and come in a vast population, they can quickly ruin the foundation of your home without you knowing their presence. Start protecting your property today!  Our licensed termite exterminators are available to help you with all your pest treatment concerns. Let us develop a personalized termite control plan and discuss the best and safest solution for your problems. Call us today to learn why we became the #1 go-to termite removal company in Athens, GA!