SPECIALTY PEST REMOVAL TREATMENT
Reach Out to Our Pest Control Experts Today!
Best Specialty Pest Removal Treatments in Athens, GA
Exterminating some pests entails the use of specialized techniques and products. If you see termites, bed bugs, or bees, you will quickly realize that these pests are not to be taken lightly. We have the expertise, tools, and items to rid your home of these dangerous pests. At Pete's Pest Patrol, we take pride in being able to tackle any pest problem that comes our way. Give us a call if you have an odd pest problem, and we will fix it for you. Perhaps the pest you're dealing with isn't as common as those mentioned on our general pest control page. Don't worry. We can still get rid of a lot of bugs and critters in and around your building. Every service follows our six-step method of inspecting and evaluating, recommending, preparing, treating, educating, and preventing. Our pest control technicians are educated and skilled in using the most up-to-date integrative and environmentally friendly methods. We won't be happy until you are. Our company provides complete pest removal services for both residential and commercial properties. Are you looking for roaches, ants, spiders, mice, or other household pests to control and prevent? Not a problem. We have a tailored, comprehensive approach based on your pest problems and prevention requirements. With our services, you'll ensure a safe and secured environment in your home for your family. Our experts are highly trained and knowledgeable of the procedures necessary to complete the job. Contact us today to get started with termite treatment from Pete's Pest Patrol's top-quality services.
Trustworthy Exterminators in Athens, GA
We know how challenging it can be to have a pest infestation in your home due to our many years of experience. These creepy critters will make you feel paranoid in your own home. We understand that everyone in Athens is busy, which is why we provide fast and reliable services, so you don't have to waste another minute worrying about pests in your home.
We're Your Go-To-Experts for Pest Removal Services
Pete's Pest Control cares about your health and your home. With our services, you won't have to worry about pests roaming around your home. We'll eliminate them right away for your convenience.
Call Us and We'll Take Care of It!
Don't let these pests interrupt the comfort in your home. Contact us today, and we'll send an expert to eradicate those nuisances.
Wasp and Bee Removal
Wasps can be very dangerous to humans because their sting is painful and causes massive swelling. People can have allergic reactions to wasp stings, which is why wasps should be avoided at all costs. Pete's Pest Patrol understands the most reliable and safest strategies for dealing with wasps. To treat wasp infestations, we wear protective gear and use cutting-edge technology. This involves the application of a non-hazardous synthetic pyrethroid insecticide. On the other hand, bees are a valuable and essential part of our ecosystem, but when they are in the wrong place and at the wrong time, they can become pests. When a swarm of bees decides to build a hive near your home, they can become a danger to people, especially if the hive is disturbed. It can be helpful to determine what kind of bees you are dealing with. In many cases, homeowners believe that they have bumblebees to learn that they have carpenter bees. Please don't take any chances when it comes to wasps and bees. Stay secure and contact Pete's Pest Patrol for assistance. We can handle your wasp and bee query anytime.
Cockroach Removal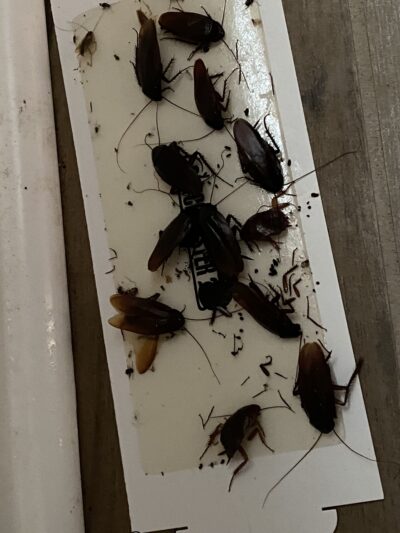 Cockroaches are bothersome minor bugs that will infiltrate your home and feed on food scraps. They would also bring illness with them, such as salmonella, dysentery, and other stomach problems. Even the cleanest homes are vulnerable to cockroaches, no matter how hard you try to keep them clean. They enter difficult-to-reach areas and look for food in locations such as unsealed food cans, oil stains, and other areas. Cockroaches make it much more challenging to get rid of because they hide and sleep during the day and creep around at night while you're sleeping. The most significant thing you can do is employ a professional to get rid of your roach infestation. Pete's Pest Patrol has the solutions you're searching for, like cockroach baits, and other cockroach removal items. We can assess your home or commercial property to decide the exact cost of care based on the total area that needs to be handled and the type of infestation we are dealing with.
We Offer the Best Services
Our team will search your kitchen for evidence of cockroaches, such as eggs or feces. We will set traps in places where cockroaches are likely to congregate. If you find cockroaches on your home, contact Pete's Pest Patrol right away. We will assist you in identifying them and will begin working to permanently eradicate these pests.
Flea and Tick Removal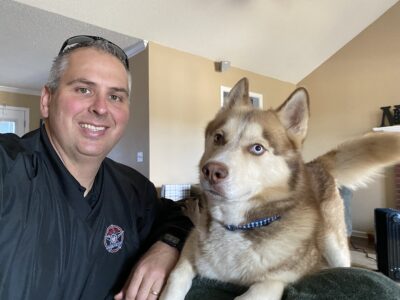 Are fleas and ticks troubling your beloved pets? Don't let these obnoxious critters bother your pets and spread them around your house. Pete's Pest Patrol involves treating the home and yard to remove existing infestations and avoid potential flea and tick problems. This service is inexpensive, and you can see results right away. Give us a call today for a quote and to set up an appointment for Flea and Tick Removal.
Preparation of Customers for Flea and Tick Service
Remove any loose objects from the floor, such as books, kids' toys, and other small things. Gather items from underneath the beds and furniture.

Vacuum carpets, rugs, and chairs, including under cushions of upholstered furniture, on the day of treatment. Vacuum wood and tile floors thoroughly, paying close attention to grooves and cracks. Pay close attention to all of the nook and crannies and any other places where pets tend to hang out. Place the vacuum bag in a plastic bag and dispose it outside in a sealed container. Clean all areas frequented by cats thoroughly, such as tabletops, windowsills, and so on.

All of the pet bedding should be washed or thrown inf the trash. Turn off any air pumps and cover any of the fish tanks.

During the pest treatment, all of the pets must be removed from the home. Allow pets to return home only after the treatment has dried. Recommend that a licensed veterinarian see your pet.

Keep the areas around dog houses and other outdoor areas where pets have access clean. If the grass is cut before treatment, the treatment's efficacy would be maximized.
Make an appointment with us today to get started with our flea and tick removal services in Athens, GA.